Welcome to Queen Elizabeth High School 
To quickly jump to a section, please click on the links below: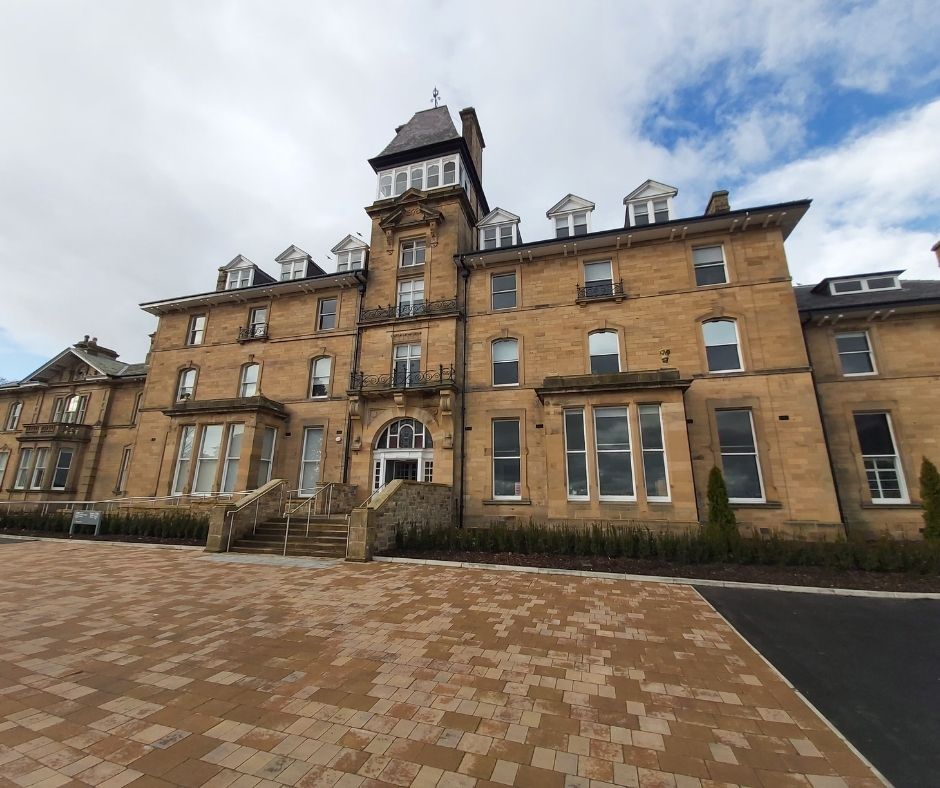 Message from Mr Seaton, Head of School
Congratulations on securing a place here at QEHS. We are very excited to be welcoming you to the High School in September. Here at Queen Elizabeth High School, we are ambitious for all our students and will help you to succeed socially and academically. Our ethos is based on the principles of respect, engagement, and aspiration. We expect everyone in the High School to be respectful of themselves and others, to engage with enthusiasm in school life and aspire to excellence for themselves, their families, and the wider world. We want you to thrive and flourish in your time at QEHS and beyond.
To view the Welcome to Year 9 PowerPoint presentation, please click here.
How to Apply for a Place at Queen Elizabeth High School
You are able to apply for a high school place now. Applications for Queen Elizabeth High School, and other Northumberland high schools, are managed by the admissions team at Northumberland County Council. Details of the application process can be found by clicking here.
If you do not apply for a place and you are resident in Northumberland you will be allocated to a school after all other applications have been allocated. You will only be allocated to your catchment school if there are still places available. If there are no spaces, you will be allocated the nearest school which has places available.
If you would like more information about the application process, please contact the admissions team at Northumberland County Council via email at schooladmissions@northumberland.gov.uk or telephone on 01670 624889. Alternatively, if you would like to speak to someone at QEHS, please contact the school office on 01434 610300 or email admin@qehs.ne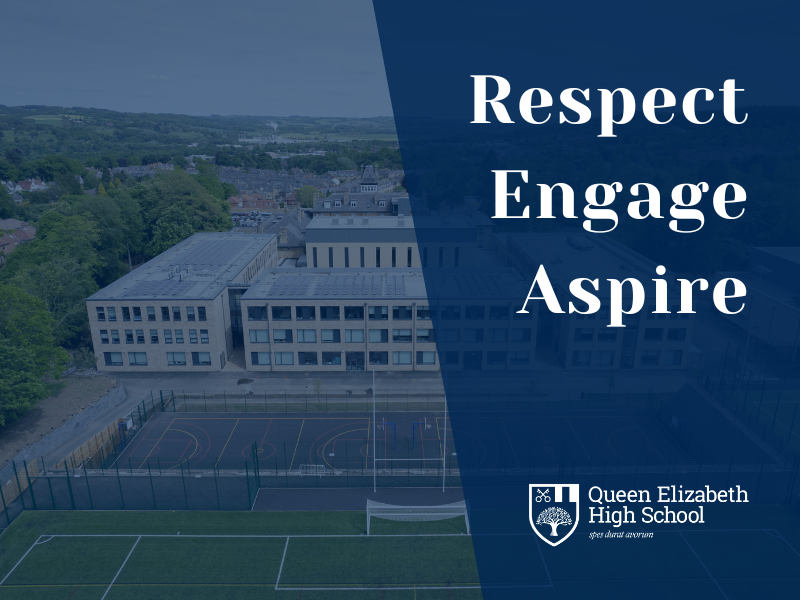 Key Dates for 2023
Information evening for parents – 5 July
Transfer Day – 4 July
QEHS Admissions Information Booklet 2023-24
QEHS School Information Guide 2023-24
Video Tour of Our School Building 
QEHS Admissions Information
The school's admission limit is 306 in each year group.
The school's official catchment area is a large one, extending north/south from Humshaugh to Blanchland and east/west from Riding Mill to Hexham.
Information on how to apply is available from the Northumberland County Council Website.
A full list of postcodes in our catchment area can be viewed here.
September 2023 Entry
Following consultation, details of our admissions arrangements for entry in September 2023 can be found here Admissions Policy (PDF)
Preference forms for all children are also available from schools, Children's Services in County Hall, Morpeth or the County Council's website using the link above.
Telephone enquiries should be made to Northumberland County Council on 0345 6006400.
If you would like to speak to the school directly, please telephone Reception on 01434 610300.
Please Note: You should only complete a Northumberland Common Application Form if you live in Northumberland. If you live in another Local Authority area you must apply to your Home Local Authority.
Please click below to view the Northumberland County County Admissions Leaflet 2023-24.
Admission to Queen Elizabeth High School Sixth Form (Years 12-13)
Queen Elizabeth High School Sixth Form is open to all students who are able to meet the entry requirements for our courses. We are proud of the number of our existing students who choose to stay on into the Sixth Form. We are also delighted at the number of students from other schools who choose to join our Sixth Form and how well and quickly they integrate into the life of the school.
Hadrian Learning Trust sets academic entry criteria for the Sixth Form. This is the same for both internal and external places. The minimum entry requirement for the Sixth Form is five 9 to 4 (or A* to C) grades including a 4 or better in English Language (N.B. a Level 2 pass or above in BTEC/OCR courses counts as one GCSE).
If students achieve this minimum entry requirement there will be a range of courses they can take in the Sixth Form. Some of our courses have additional entry requirements, which are explained fully in our Sixth Form Prospectus.
Ensuring that students are on the right courses is central to our advice and application process for the Sixth Form. This process has a number of steps:
| | |
| --- | --- |
| November | Sixth Form Open Evening and Sixth Form Prospectus published |
| January | Taster Day: students have a full day sampling Sixth Form courses |
| February | One to one interviews for students with a senior member of staff; students make their option choices |
| August | GCSE results and review of option choices against entry requirements |
| September | Opportunity to change options before term starts |
For students considering joining the Sixth Form from other schools, we would encourage you to participate in this process as early as possible. Please contact our Sixth Form Team on 01434 610312 or sixthform@qehs.net