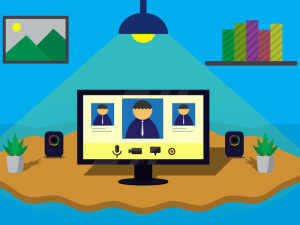 At QEHS we are committed to ensuring that our students progress in their learning during this period of learning from home. To get the best possible outcomes for our students, we are following the normal school timetable, including form time. The only adjustment we have made is that PSHE will be delivered via form time and this lesson is for students to do something that promotes their well-being. The 25 lesson week for Y9-11 is a combination of live lessons via Microsoft Teams and independent work (set by the teacher). This blended approach of synchronous and asynchronous learning ensures that students get the best of both worlds. We also have robust systems in place to track the non-submission of work and attendance.
Our goal is to ensure that all students also have the devices and connectivity to access learning. If there are any issues with technology a parent/carer should contact their child's pastoral leader.
Under the student section there are links to school email and teams that you could also add to the remote learning section.
If students are unable to attend school, work is being provided by teachers so that they can continue to learn from home in line with the curriculum currently being taught in school. 
Students will also be offered regular live interaction with their teachers via Teams. This will take place during their normal timetabled lessons. Students should access their lessons via their calendar on Teams. Our remote learning provision is only for those students who are at home isolating due to coronavirus or have a medical letter explaining that they need to shield.
The work provided can be found on Moodle at the links below:
Please be aware that teaching staff are working hard to prepare these resources and there may be a slight initial delay at the start of term in uploading the relevant materials.
Once completed, any set assignments should be forwarded to the appropriate subject teacher via email (see link for list of email addresses). Your son or daughter should also contact their teacher via email if they need any further support.
If you have any queries in relation to a specific subjects, please contact the relevant teacher in the first instance or the curriculum leader. More general queries about home learning should be sent to admin@qehs.net 
Moodle is also available as an app for mobile devices/tablets. When opening the app for the first time, you will need the web address of our Moodle site to access it on the app: https://www.qehs.net/moodle2/. 
Safeguarding & Online Safety
For information and advice on staying safe online please see the Online Safety page of the school website.
If you have any safeguarding concerns or would like to speak to a member of staff about safeguarding please contact school on 01434 610300 or email safeguarding@qehs.net.
For concerns outside of school hours please contact One Call on 01670 536400.
If you are concerned about the way someone has been contacting you online you can also report it at: