Our intent is to nurture happy, healthy young people who have the knowledge, academic achievement and strength of character to thrive and flourish in modern Britain, preparing them for their next steps in education or employment with a thirst for lifelong learning. We ensure that every member of our school community knows that we are committed to supporting their physical health, safety, and emotional wellbeing throughout their journey with us.
"PSHE education helps children and young people to stay safe, healthy and prepared for life's challenges and opportunities." (PSHE Association website)
Our PSHE programme ensures we are fully compliant with the Statutory guidance on relationships education, relationships and sex education (RSE) and health education (DfE 2019).
High quality career guidance to enable young people to make informed decisions about their future.
Building Character & Skills
"Developing skills young people need to succeed in education and beyond into employment" (Skills Builder website)
This year we will be focusing on the following virtues:
Each virtue links to the The Jubilee Centre Framework for Character Education in Schools and the QEHS ethos of Respect, Engage, Aspire. 
Critical thinking – Intellectual Virtue – 'Engage'
Courage – Moral Virtue – 'Respect'
Compassion – Moral Virtue – 'Respect'
Civility – Civic Virtue – 'Respect'
Community – Civic Virtue – 'Respect'
Confidence – Performance Virtue – 'Aspire'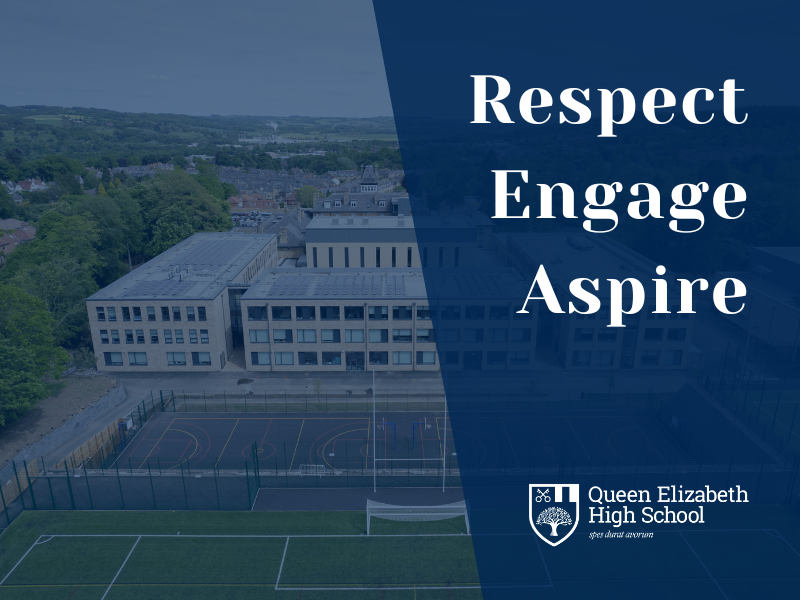 "Essential skills unlock learning in the classroom, boosting academic outcomes, perseverance and self belief. They halve the likelihood of being out of work, and increase earnings across a lifetime. They even boost wellbeing and life satisfaction" (Skills Builder website)
You can help to build your child's skills at home by visiting the Skills Builder Homezone.
Citizenship Education & British Values
"To provide pupils with knowledge, skills and understanding to prepare them to play a full and active part in society." (Citizenship Programme of Study)
British Values are very important to us here at QEHS. We are dedicated to promoting them within our school community in order to establish a strong sense of social and moral responsibility.
We see British Values as underpinning what it is to be a citizen in a modern and diverse Britain. They allow us to create environments free from discrimination, intolerance and hate. They help us to challenge prejudice and stereotyping, whilst strengthening relationships within the community.
As well as actively promoting these values to our students, we also work hard to embed them into student work across all curriculum areas. This ensures our students understand the importance of respect, so they can leave the College fully prepared to live and work in modern Britain as responsible citizens.
British Values are defined as the following:
By taking part in enrichment activities in and out of school, students develop: "increased confidence which helps social interaction, a real aspiration to go onto higher or further education, more soft skills and a sense of wellbeing and belonging." (An Unequal Playing Field Report 2019)
Our Extra-Curricular programme of activities can be found by clicking here.