As we enter the Christmas period, in what is a strange, often unsettling year, it is important that students have access to mental health and wellbeing support when not at school. Students have already been made aware of these two resources but we appreciate parents and carers raising awareness too.
Have a lovely Christmas!
Kooth
Kooth is an online mental wellbeing community where young people can access free, safe and anonymous support.
Young Minds Crisis Messenger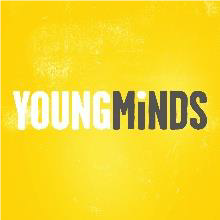 https://youngminds.org.uk/find-help/get-urgent-help/youngminds-crisis-messenger/
Christmas can be a very difficult time for some of our vulnerable children, with increased stress within the family or home setting. It is also a time when the support services and strategies that some children rely on, may not be as easily accessible. Young Minds has a Crisis Messenger service which provides free, 24/7 support across the UK. If a child is experiencing a mental health crisis and needs support, they can text YM to 85258.
Young Minds aims to connect every texter to a trained volunteer promptly to provide crisis help. They will listen to the child and help them think more clearly, enabling them to know the next steps to take towards feeling better. The service is free and confidential (unless a child is at immediate risk of harm).