Do you have a budding poet at home?
Entries are now open for the annual Hexham Poetry Competition.
The competition is held in honour of the Hexham-born feminist poet, Elizabeth Gibson Cheyne.
All profits from the competition will go towards offering arts opportunities to the children of Northumberland.
Entry for those under 18 is free and there are prizes from £10 to £200 for the winners.
To learn more about the competition, or to enter, visit: www.hexhampoetry.com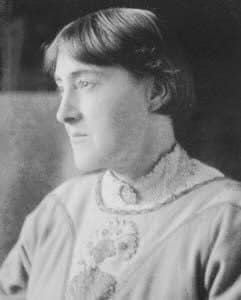 Elizabeth Gibson Cheyne was born in Hexham in January 1869 and died in 1931. She wrote under her maiden name of Gibson until she married Thomas Kelly Cheyne in 1911.
In the 1911 census, Elizabeth described herself as an author, and in her lifetime she wrote approximately 40 books of prose and poetry, including The Evangel of Joy and The Wilderness Shall Blossom as the Rose.
Elizabeth called herself a 'suffragist, a socialist, and a freethinker'; she supported the Women's Social and Political Union (WSPU) – a militant suffragette organisation, and was one of the signatories of the Open Christmas Letter to the Women of Germany in 1914, which called for women to unite for peace internationally.