Tickets are now available for the 2023 QEHS Youth Theatre production of Godspell! 
                                                            The dates of the show are: Thursday 26th, Friday 27th and Saturday 28th January.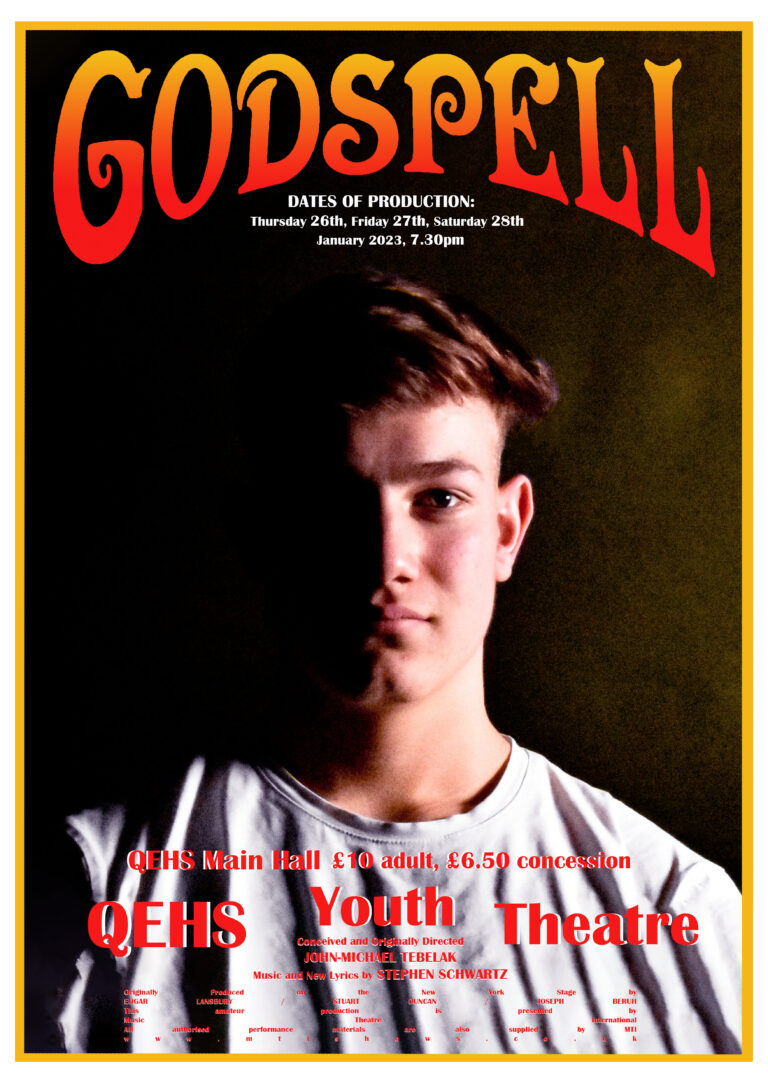 The performance will be in the QEHS Main Hall, with doors opening for Front of House at 6.45pm. 
QEPTFA are supplying drinks and refreshments will be available to purchase along with programmes – card payments are accepted. 
Tickets cost £10 for adults and £6.50 for concessions and seating will be unallocated, so it is best to arrive in good time. 
How to pay: All ticket payments for students and families can be made using Gateway, you will see this is live on your account. Tickets can be collected from the LRC from Monday 16th January onwards, or at the box office on the evening of the performance. 
Anyone who doesn't have a school account who wishes to buy a ticket can do so either by coming to the main QEHS reception between 8am and 4pm Monday to Friday and paying by card or reserving tickets by emailing sjackson@qehs.net then paying on the night of the show